NEW: Wheeler's rebuilds Kubota engines and specializes in
the Kubota V2203 diesel. Read more...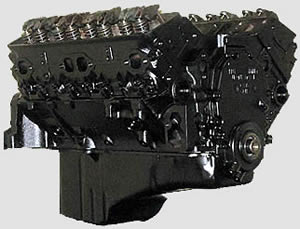 We have supplied quality, handbuilt remanufactured engines since 1946. Wheeler's Remanufactured Engines are not built on an assembly line. We build engines the old fashioned way - one man builds one engine from start to finish. Each engine assembler signs an assembly card stating he is responsible for the quality of the engine he builds.
All of our engines are built with oil pan and timing covers. This eliminates the majority of installation problems and ensures your engine will provide good service for years to come. Engines come with a 3-year, unlimited miles warranty.